Hope everyone had the perfect Christmas. So blessed Santa remembered me this year. I got some amazing pieces that I can't wait to share with you! This BeBe sequin and velvet jacket being one of them! After a long day at work what could be more fun then spending the evening with one of your best friends? Dinner with Jaym was the perfect way to send her back off to one of her last semesters in school. I really can't believe we are almost done.. Then what?!!
Ready for the new year? Guess I'm as ready as I'll ever be. Life is happening so quickly and all I can do is brace myself. Work, school, graduation, job searching, and sooo much more. This coming year is going to be full of new adventures and surprises. Can't wait to see what's in store.
I'm currently planning a trip for July, so I'm keeping my fingers crossed that everything goes through! Let's just say that I've already made my mark on Australia, but there is another continent that I've been eyeing up ;)
Three giveaways coming up for you guys I know you're going to love!
Also some awesome interviews, so stay tuned!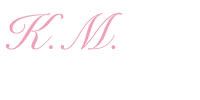 Photos by Jayme - Thanks bef :]